Lev Eisha is a joyous community of Jewish women engaged in prayer, study, and spiritual growth. We are an inclusive community, welcoming congregants of all races, creeds, genders, persuasions, and orientations. We are led by Rabbi Toba August and Cantorial singer Cindy Paley, with musical accompaniment by Joy Krauthammer (percussionist), Melanie Fein (Torah reader/vocalist), Robin Winston (vocalist), Sharon Alexander (vocalist) and Ruth Belonsky (violin). We hold 10 Shabbat services per year including 5 breakfast teachings with Rabbi August. Each service is followed by a delicious lunch sponsored by members and catered by our own Catering Committee. You will experience singing, dancing, meditation, learning, and the joy of being part of a community of women. With so many opportunities to build community and make new friends we are assured a truly enriching Shabbat. We participate in Tikkun Olam through outreach to SOVA, PATH, and Chemoccessories. For the past two years we have sponsored a team in the Run For Her 5K Run and Friendship Walk.
Shabbat services are held on the first Saturday of each month at Vista del Mar, located at 3200 Motor Ave, West Los Angeles, 90034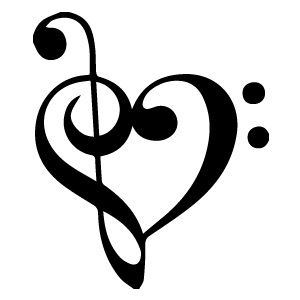 See, hear, travel, and read with our community through music, videos, photos, book recommendations, and more by clicking here. Enjoy our video, Dancing with My Soul, filmed at one of our weekend getaway events. Stunning video shot and edited by Tracie Karasik of TLKmultimedia.
Janis Cohen, President
Dear Lev Eisha Community,
We're almost there!  As you know, our Lev Eisha search team is in the process of finding us a new venue for our Shabbat services.  So far, we vetted 47 spots – and it's been an interesting tour of the West Side.
We have 4 finalists.  Each has unique qualities and some challenges, but we are confident we will feel "at home" when we come together as a community.
Our goal is to announce our new home by the end of July.
Lev Eisha depends on your annual membership dues, donations and catering sponsorships.  Your generosity maintains our high quality experience for everyone.
Please continue your support by renewing your membership by clicking here.
Wishing you an enjoyable summer,
Janis Cohen
President

We have a nearly complete service (no Mussaf). Opening with songs of praise, we continue with Birchot HaShachar, the morning personal prayers; Pesukei D'Zimrah, songs of reverence; Shacharit, our central creed (the Shema and Amidah); the Torah service (including the Aleinu and the Mourner's Kaddish); and finally our closing circle and kiddush.
"The feeling is just different here from other services. I think the women here feel like they can express themselves in ways that they don't when there are men around."

− Robin
"This service gets my heart beating and my spirit up! "

− Cindy
"I've met so many wonderful women here, women that have become truly great friends- women that I can count on."

− Danielle

Lev Eisha incorporates a lot of singing and dancing! We are lifting our voices, making a joyful noise, and truly celebrating Shabbat. During the Torah service we call whole groups to come up to the Torah. We do the required three readings, but don't specifically follow the triennial cycle. If you'd like to be a Torah reader please contact us.
We use our own siddur, created specifically for Lev Eisha, which contains the songs and prayers, the Hebrew, English translation, and transliteration. While Lev Eisha originated at a Conservative synagogue, Lev Eisha members and participants come from all affiliations: Reform, Renewal, Reconstructionist, Conservative and Orthodox. Our members represent the full spectrum of thought and practice.